Studies show that most thefts at self-storage facilities are committed by renters.
Having the ability to monitor each unit on an individual basis gives you the power to protect your tenants and their valuables. This will enable you to rent these units for more per month with a 5–12% increase in income. We offer various methods of securing each individual door from hard-wired systems. Keep in mind that the very best time for installation is during the facilities' construction.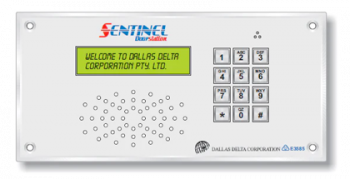 Sentinel can also supply your site with a gate operator.
STAND ALONE REMOTE ACCESS
Now, manage unattended sites from your home office over a telephone line or internet connection.