Fencing and Electric Fencing
Detect, Deter and Delay

Electric fencing products that delivers peace of mind
Keeping your property safe is no easy task. Nemtek has been an innovative and reliable force in the electric fence industry for over 30 years. Manufacturing a full range of energizers and fencing hardware, Nemtek uses its in-house knowledge and expertise to deliver applications in security fencing.
Electric fencing products that delivers peace of mind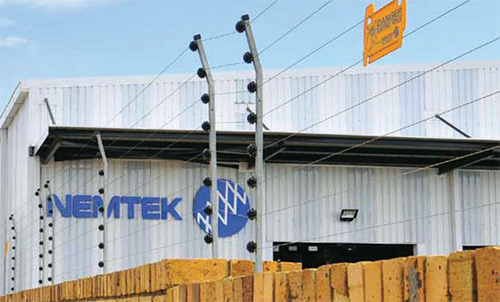 When a physical barrier, such as a wall or a fence, is combined with an electric fence it will deter attempts to infiltrate the protected perimeter. The electric fence delivers a high-voltage shock that is non-lethal but memorable to the potential intruder. The Nemtek electric fence energizer has a detecting feature that produces an alarm when the protected perimeter has been breached or tampered with. By using an electric fence, the attempted break-in of the protected area can be delayed, giving additional time for a reaction team to respond to the breach.